Library Membership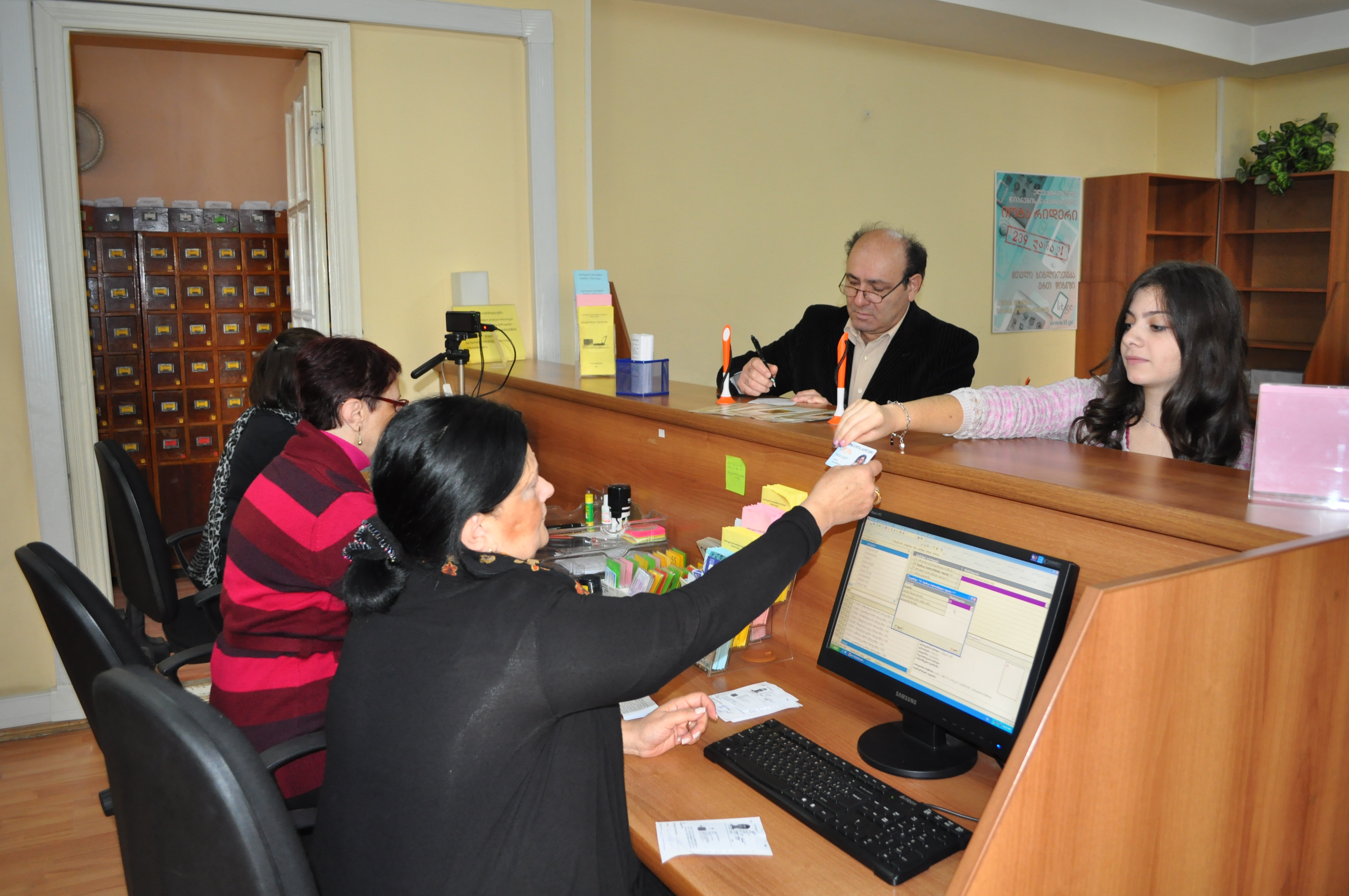 Library Membership Card is obligatory for receiving the Library services. The membership card can be obtained from the Library Registration Office open daily from 9:30 to 18:00, at the building IV, 11 Purtseladze str.

Documents needed for the registration:

Pictured ID is required for obtaining Library Membership Card that is permanent. Underage persons (over 14 year old) must submit Birth Certificate, School ID and parent's ID.

Library Membership Card is free of charge.


The Library card holder is expected to:
present the Library Membership Card while entering and leaving the Library buildings, and whenever requested by the Library staff

leave big size bags, parcels, brief cases, coats, jackets, umbrellas, etc. in the cloakrooms, before entering reading halls

keep silence and good order in the Library reading halls

observe the norms of public behaviour and hygiene


check the books, periodicals, etc. upon receiving and immediately inform a librarian if any flaws or damages are being detected. Otherwise, the card holder will be held responsible for a damage.

preserve the Library property

inform the Registration Office immediately in case of a loss of the Library Membership Card.

The Library card holder is not allowed to:

transfer his/her Library Membership Card to other person

make written notes on books or documents, fold pages or make any other damages to the Library collections

smoke in the Library buildings

remove cards from the card catalogues

take out books from the reading halls without special permission from a librarian

use a mobile phone in the reading halls


bring personal books, magazines, newspapers or any other printed materials into the Library reading halls. Notebooks, cameras, mobile phones may be used in the reading halls with permission of a librarian

The Library Membership Card may be revoked up to a period of one year in case of violation of rules. The visitor is liable for damage of the state and Library property under the Georgian laws.

Please remember that the Library collections constitute the national treasure. The future generations need to use the Library collections. Damaging or taking away the Library collections, damaging Library property is punishable by law.