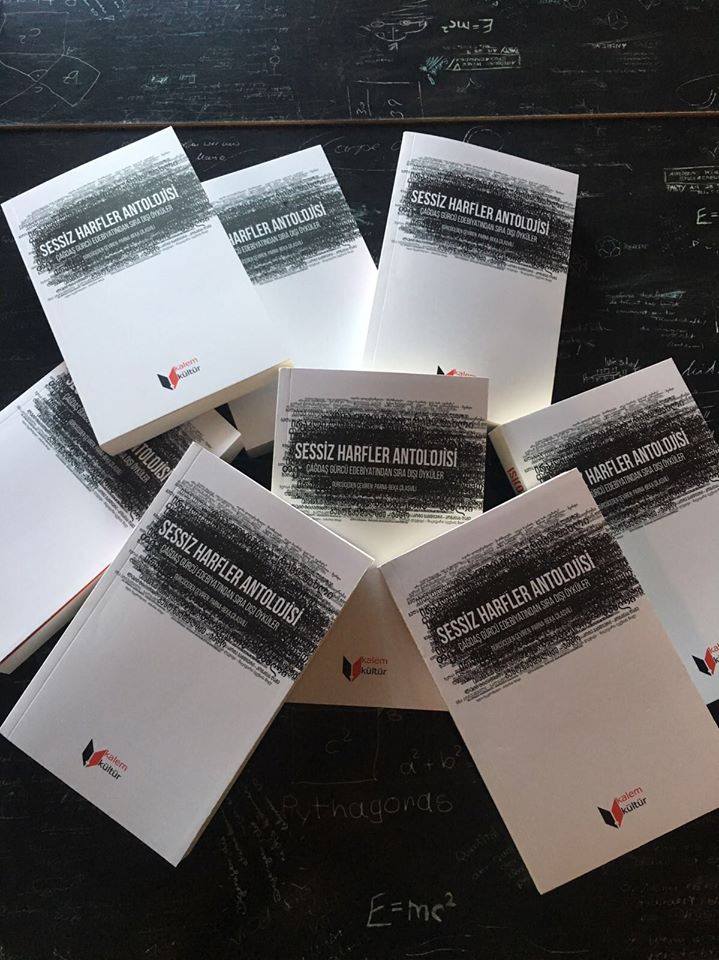 The presentation of the translation by Parna-Beka Chilashvili, Turkey-based Georgian writer, publicist and translator "Sessiz Harfler Antolojisi - Çağdaş Gürcü Edebiyatından Sıra Dışı Öyküler" will be held at the Exhibition Hall of the National Parliamentary Library of Georgia on 14 March at 18:00.
The book was published in Istanbul Turkey in 2017 with the support of the National Georgian Book Centre by the publishing house Kalem Kültür. The compilation contains the works by the following Georgian authors: Guram Dochanashvili, Guram Odisharia, Tamri Pkhakadze, Kote Jandieri, Irakli Lomouri, Zurab Lezhava, Irakli Samsonadze, Mokho Mosulishvili, Gela Chkvanava, Anna-Kordzaia Samadashvili, Ina Archuashvili, Maka Ldokonen, Beso Khvedelidze, Beka Kurkhuli, Bela Chekurishvili, Teona Dolenjashvili, Tea Topuria, Luka Bakanidze, Zviad Kvaratskhelia, Tsotne Tskhvediani.
Nermin Mollaoglu - editor in chief
Gizem Ozguven- editor
Burak Karaca-cover designer
Adem Shenel-book designer
This is the first translation of Georgian stories in Turkish of this scale.
Admission is free.