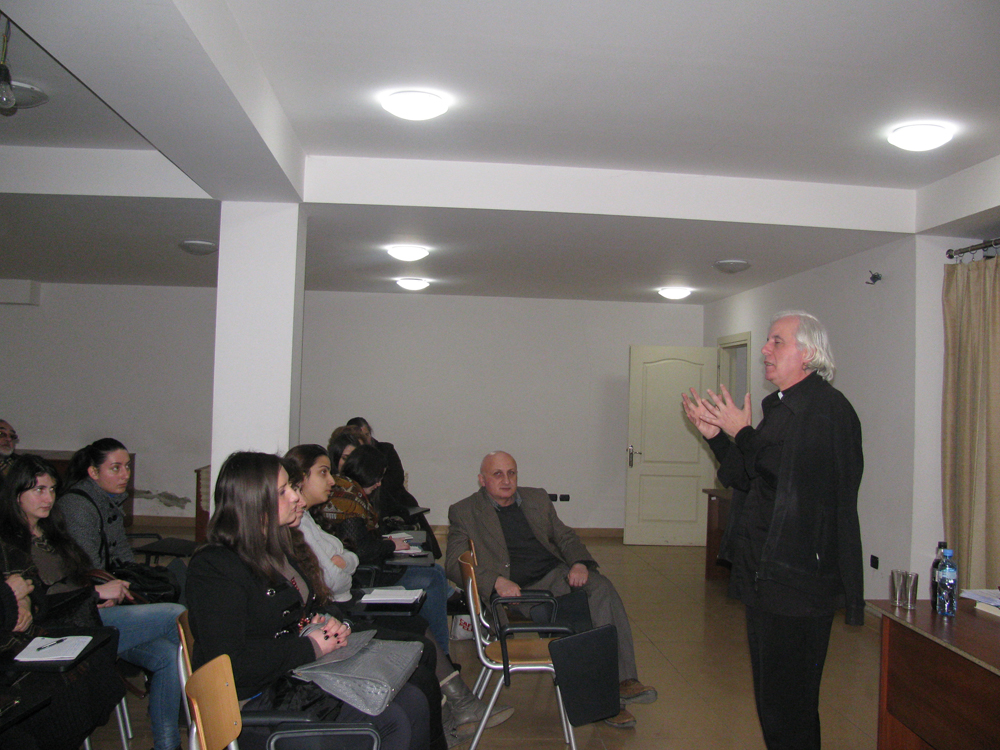 Gabriele Bragantini, Professor at Sulkhan Saba Orbeliani Teaching University, delivers public lecture on "13-th Century: Attempt of Unification of Churches" at the Conference Hall of the National Parliamentary Library on 21 November 2012 at 18:00.
Gabriele Bragantini was born in 1955, February 17 in Verona (Italy). In 1975-81 he mastered the course of Philosophy and Theology at St. Zenon Institute of Theology and was consecrated a presbyter in the same year.
In 1980-1982 Gabriele Bragantini studied at the Dominican Institute in Bologna where he was awarded the License in Theology.
In 1980-1989 he was teaching Religion at the Lyceum of Informatics "Al Estimate", in 1994 Gabriele Bragantini become a director of secondary school "Mino Turki"
In 1994 Gabriele Bragantini arrived in Georgia and become a head of the Stigmatine community in Kutaisi. Later he was assigned a title of Episcopal Vicar for Catholic Church Ecumenism, Culture and Liturgy.
At present, Gabriele Bragantini is a professor at Sulkhan Saba Orbeliani Teaching University.