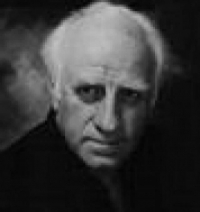 In 1958, he graduated from the Choir Conducting department of Tbilisi State Conservatory and, in 1963, the post-graduate courses for Opera and Symphony Orchestra Conducting at the same institution under Professor Odyssey Dimitriadi. Later, he had training in Moscow with famous French conductor Igor Markevich.
In 1993, Jansug Kakhidze founded a new "Tbilisi Symphony Orchestra" and led it till his death in 2002. From 1982 till 2002, Djansug Kakhidze was Artistic Director and Chief Conductor of Tbilisi Opera and Ballet Theatre. The following opera performances were released under his direction: R. Strauss' Salome, Mozart's Don Giovanni, Mussorgsky's Boris Godunov, Verdi's Trovattore, Otello, Rigoletto, Mascagni's Cavaleria Rusticana, Puccini's Gianni Schicchi, Donizetti's Love Drink, Tchaikovsky's Queen of Spades, Prokofiev's Fire Angel, Love for Three Oranges, Duenna, Paliashvili's Absalom and Eteri, Kancheli's Music for Living, Kvernadze's And It Was in the Eighth Year, Daughter of Colchians.
In 1989, Jansug Kakhidze founded the new hall for the symphonic music in Tbilisi. On the basis of the hall, there was established Tbilisi Centre for Music and Culture. In 2000, Jansug Kakhidze longstanding wish came true: he founded the first professional boys' choir. It was an important step forward in development of the classical performing art in Georgia.
Famous for his innovative program and devotion to contemporary works by his compatriots, Kakhidze gained wide recognition during his life as a close friend and strong advocate of the composer Gia Kancheli, recording the entire cycle of the latter's seven symphonies along with many other works.
The peak of Kakhidze's career included numerous appearances conducting throughout Europe and Australia. His performance of Berlioz's Damnation of Faust with the Orchestra de Paris in 1990 drew high praise from critics and helped him to secure further international success in places such as the United States, where he appeared as a guest conductor with both the Boston Symphony and the National Symphony Orchestra. His conducting baton is stored in the Museum of Giuseppe Verdi, in Italy.
Jansug Kakhidze died in 2002 in Tbilisi; he is buried in Didube Pantheon.