Mariam Aleksidze graduated from Tbilisi State University, faculty of Philosophy and Philology in 1922. She wrote poems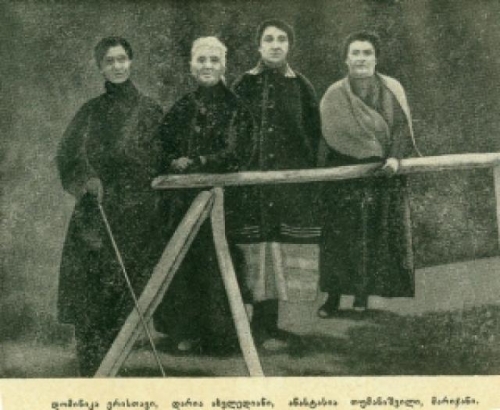 for children, mostly, and soon became very popular as children's poet. Her first collection of poems was published in 1921, the second one in 1926.
In 1933, Mariam Aleksidze wrote her first short story Zura in Peach Town. Soon her other stories were published. Children's world and personalities are masterly depicted in her works. She wrote about the events, which were very understandable to little readers.
Marijan translated many works by foreign writers (K. Chukovski, A. Tolstoi, S. Mikhlakov) together with Ioseb Grishashvili, a famous Georgian poet. She also translated Molière's Tartuffe and P. Beaumarchais's The Marriage of Figaro, etc. Her works were translated into Russian languages.
Mariam Aleksidze died on 9 May, 1978. She is buried in Tbilisi.