In his repertoire, there were works of Beethoven, Wagner, Schubert, Brahms, Tchaikovsky, Borodin, Rimsky-Korsakov, Mahler, Strauss, Prokofiev, Stravinsky, Shostakovich etc. Evgeni Mikeladze conducted the first Georgian symphonic works; he also presented the works of the young generation of Georgian composers: Sh. Mshvelidze, G. Kiladze, I. Tuskia, Sh. Taktakishvili, I. Gokieli etc.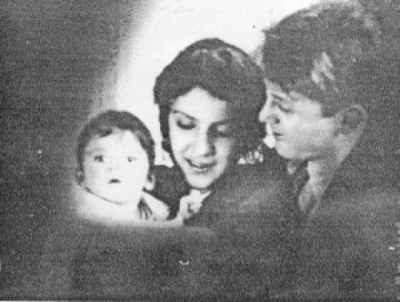 The musical seasons organized under his leadership were very successful and gave the stimulus to the development of the national symphony. In the same period, the Georgian State Symphonic Orchestra became so authoritative, that the leading conductors as well as soloists from the USSR and foreign countries had been invited for concerts.
Under the leadership of Evgeni Mikeladze, Tbilisi Opera and Ballet Theater reached a new, higher level. The first decade of the Georgian Art and Literature in Moscow in 1937 brought to the orchestra an international acknowledgment. In the repertoire of Mikeladze's orchestra were many distinguished performances: Carmen by George Bizet, Otello and Aida by Verdi, Tosca by Puccini, Faust by Gounod, Eugene Onegin by Tchaikovsky, etc. Evgeni Mikeladze produced a new Georgian Opera – Bakhtrioni by Kiladze – and the first Georgian Ballet The Young Man by Balanchivadze. He was very dynamic, creative person. He was famous for his self-control and inner discipline. Mikeladze was famous for his phenomenal musical talent, his willpower and goal-setting ability. Very soon, Mikeladze gained authority among the Soviet and foreign musicians.
He was gifted with the musical talent, good appearance, personal charm, intelligence. Mikeladze studied his profession at the Leningrad Conservatory, where he became very famous from the beginning of his study. Afterwards, he returned to Georgia, where began his excellent career.
He was much loved by his students and teachers, but the fortune was very strict and unjust to him. Mikeladze was married to the daughter of the chairman of the USSR Inner Affairs Commissariat; his father-in-law was announced an "Enemy of the People" and was shot by Beria's order. Later, Evgeni Mikeladze was also arrested, tortured and killed in prison.
The Georgian State Symphonic Orchestra is named after its founder Evgeni Mikeladze.