After returning to Kutaisi, he and his friends founded a group of Georgian Symbolists. Paolo Iashvili was one of the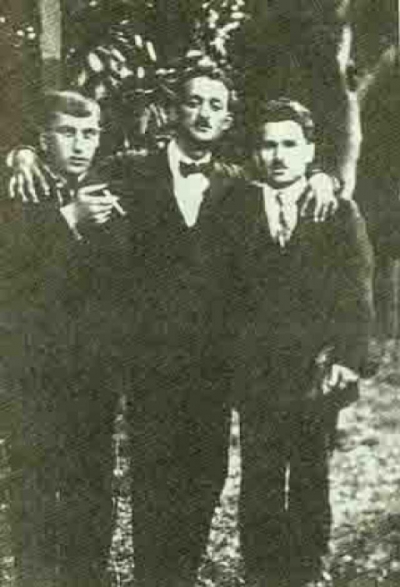 initiators of founding the Georgian magazine Day of Poetry, first issued on 7 June, 1920. He also was an editor-in-chief of the magazine Tsisferi Kantsebi ("Blue Horns").
In 1924, his brother Vasili, then 22 years old, was arrested and shot for the participation in the public rebellion. It has a tragic event for the family, so in the following years, Paolo was unable to be active either as a poet or as a public figure.
Paolo Iashvili's first verses appeared in the newspaper Kolkheti in 1911. He was also an initiator of many public and cultural events. He painted very well and took part in founding the Georgian modern theater together with Kote Marjanishvili. He was an amateur actor.
After many years of existence, under the censorship of Soviet Regime, the magazine of the Georgian Symbolists Tsisferi Kantsebi was closed in 1932 that had a very bad impact on the members.
Paolo Iashvili's first book was published in 1955, and four years later, his collection of poems. His triolets and sonnets as well as short stories are still very popular among Georgian readers. Iashvili also wrote essays and translated works by foreign writers, especially, by the French Symbolists.
Under the new Soviet regime, Iashvili and his friends were persecuted by political authorities and, in July of 1937, he committed suicide in the building of the Writers' Union of Georgia.