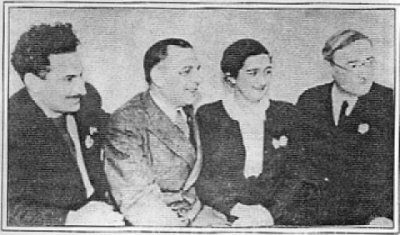 Leonidze graduated from Tbilisi Theological Seminary in 1918 and continued his studies at Tbilisi State University. His first poem Mtskheta appeared in the Georgian press in 1911, and then, briefly collaborated with the Symbolist group Blue Horns. The group wanted to implement the modernist traditions in the Georgian literature. In 1922–1923, he was an Editor-in-Chief of the weekly journal Bakhtrioni. In 1930s, he was one of the founders of the State Museum of Georgian Literature which is today named after him. He also founded the almanac Literary Heritage and edited it. In 1940-48, Leonidze was an Editor-in-Chief of the Literaturuli Matiane. In 1951–1953, Leonidze was a chairman of the Georgian Writers' Union; in 1957-66, he was director of Shota Rustaveli State Institute of Georgian Literature. He authored research papers on earlier Georgian poets such as Besiki and Baratashvili, and produced evocative prose based on his childhood memoirs and experiences Natvris khe ("The Tree of Desire") which was filmed by Tengiz Abuladze in 1976 as the first part of his famous trilogy. He also began publishing his works that were unique for their driving rhythms, whimsical metaphors, and lavish landscapes of Georgia. His most famous poems are: Elegia, Shemodgomis pikri (both 1914), Ghamis chveneba (1915), Ukhilavis simghera, Dachrili suli (both 1916), Tetri drosha, Lurji tvali (both 1917), Avtoportreti (1921), Saghrchobelidan (1922), Tsitsari (1925), Ghame iveriisa (1925), Kivchaghi and others. The cycle of his poems Kartlis tskhovreba is dedicated to the history of Georgia. Leonidze wrote many distinguished poems on The Second World War. His many works were awarded with various prizes. He was a prominent literary scholar who researched the Old Georgian literature; Leonidze published Chashniki by Mamuka Baratashvili (with the research papers and comments, 1920), Sibrdzne sitsruisa ("Wisdom of Lying", 1928) etc.
One of the favorite themes of Leonidze's poems was Tbilisi. He dedicated many poems to the city. Leonidze's works were published multiple times in Tbilisi. The Georgian Academy of Sciences established Giorgi Leonidze Literary Prize.
In his later years, Leonidze directed his wealth to the benefit of his native village and presided over the Institute of Georgian Literature at the Georgian Academy of Sciences from 1958 until his death in 1966. He is buried at Mtatsminda Pantheon in Tbilisi.