From 1 January 2019 throughout the whole year, the digital library of the EBSCO and it's newest collections are available to the National Library users and our parliamentarians.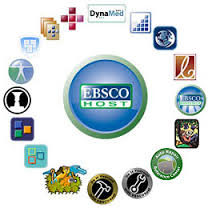 Political Science Complete is designed specifically for students, researchers and government institutions, this full-text database covers political topics with a worldwide focus, reflecting the globalization of contemporary political discourse. Content Includes: * More than 680 full-text journals*nearly 330 full-text reference books and monographs*Nearly 48,000 full-text conference papers*A subject-specific thesaurus of more than 28 000 terms
Subjects Include Comparative politics, Humanitarian Issues, International Relations, Law and legislation, Non-Governmental organizations, Political theory.
A must-have for researchers in the field, Political Science Complete provides full-text journals, reference books and conference papers, including those from the International Political Science Association.
eBook Academic Collection - This growing subscription package contains a large selection of multidisciplinary e-books representing a broad range of academic subjects. The breadth of information available through this package ensures that students and scholars will have access to information relevant to their research needs. Offering more than 160,000 e-books, this collection includes titles from leading university presses such as Oxford University Press, MIT Press, State University of New York Press, Cambridge University Press, University of California Press, McGill-Queen's University Press, Harvard University Press and many others. Additional academic publishers include Elsevier, Ashgate Publishing, Taylor & Francis, Sage Publications and John Wiley & Sons.
Language arts and discipline
Technology and engineering
EBSCO Discovery Service TM + Full Text Finder (FTF) is a high-tech and convenient single search window and database that helps in automating all library processes and integrating all processes into one search. The basic index of EDS (the basic index of EDS) is a content-media provider that provides metadata for nearly 50,000 journals, more than 6 million books, more than 100 million newspaper articles, more than 400,000 conference proceedings and hundreds of thousands of additional sources of information from various sources. Therefore, setting up the EBSCO Discovery Service takes time. It is the deepest and widest indexing than any other similar system.
Many publishers such as Elsevier, Wiley Blackwell, Springer Science & Business Media, Taylor & Francis, Sage Publications, University of California Press, MIT Press, Harvard University Press, Brill Academic Publishers; Taylor & Francis Ltd; Sage Publications, Ltd. and John Wiley & Sons, Inc. and others provided access to information contained in databases through EBSCO Discovery Service 6
TM (EDS). For example, EBSCO and Elsevier, Inspec have signed an agreement that allows customers to access the content of the Scopus database through a single search window of EBSCO Discovery Service TM.
EBSCO was founded in 1944 and later became International Library Company providing libraries with modern literature. EBSCO databases are available to everyone everywhere.
Access to the databases is provided in the buildings of the National Parliamentary Library of Georgia and the Georgian Parliament.
Ebsco full collections are available with the click on the link.
For more information and access please ask at the Marjory and Oliver Wardrops Anglo-American Reading Room, or write: msimonishvili@nplg.gov.ge Maia Simonishvili