The Largest in the Caucasus and One of the Best Museums of Book in Europe Opens at the National Library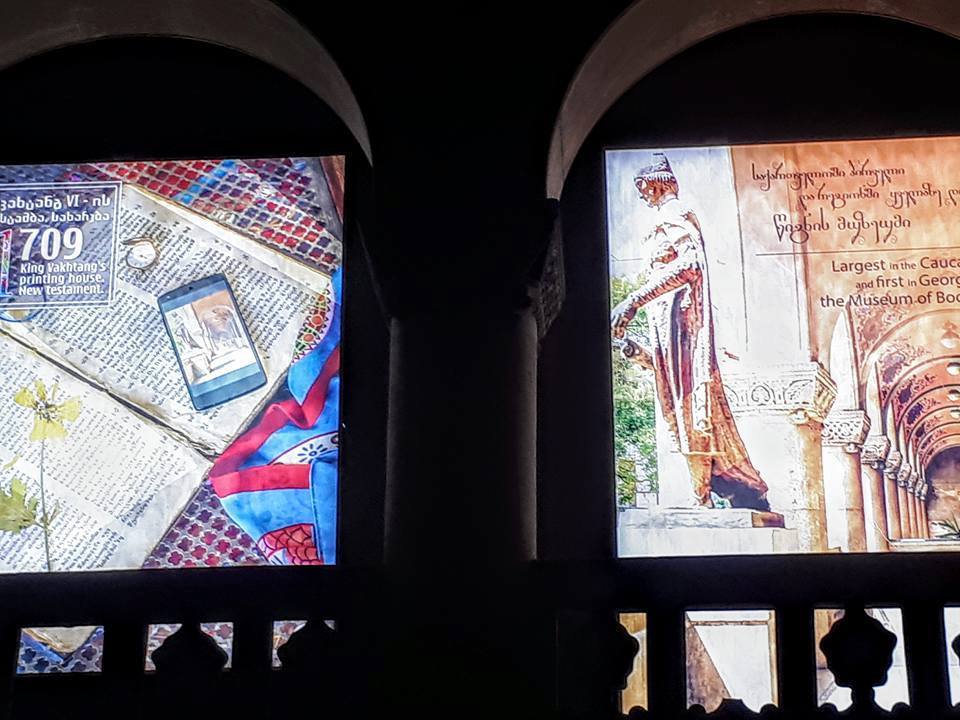 The largest in the Caucasus and one of the best Museums of Book in Europe opened at the legendary first building of the National Library on 17 November.
Opening of the Book Museum has been the most large scale project for the last decade. Being the largest in Caucasus, the Book Museum is visually and qualitatively one of the best museums in Europe.
This is the first permanent exhibition of precious books preserved in the country that falls into four different parts 1) the museum of rare editions where there are ancient books in terms of size and content including: Georgian-Italian Dictionary (1629), the editions of King Vakhtang printing house, Incunabula and others; 2) The Museum of "The Knight in the Panther's Skin" featuring the poem in Georgian and foreign languages; 3) Ilia Chavchavadze Reading Hall containing personal belonging and library of the writer; 4) Brosse repository- ultra-modern repository, equipped with appropriate climate control devices.
The opening of the ultra-modern repository-the main bibliographic treasures of the country- became possible with the support of business representatives. The project was funded by 'Davit Bezhuashvili Education Foundation'. With the support of the foundation was realized the idea of opening of the Book Museum that had been brought forward by Galaktion Tabidze years before (he was the author of the idea of opening of the Museum of Book in Georgia).
The first in Georgia and the largest Book Museum in the region containing more than 19,000 unique publications is one of the most remarkable examples of successful cooperation between the state and business sector.