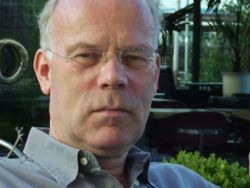 Georg Lohmann, Professor of Philosophy at the University of Magdeburg, prominent theoretician and founder of the human rights, delivers lecture-seminars on November 15-17 on the following topics:
1. Moral, Legal and Political Basis of Human Rights;
2. Responsibilities Brought by Technological progress
Lecture-seminars will be held in German with subsequent translation at the Auditorium of the National Parliamentary Library of Georgia on November 15, Thursday, at 17:00 and on November 17, Saturday, at 12:00, 7 Gudiashvili street, III Building.
If you would like to attend a lecture, please confirm your attendance by contacting on e-mails: ketircheulishvili@yahoo.de; mchkonia@nplg.gov.ge;
Admission is free. The lectures are arranged with the support of the Volkswagen Foundation, Institute for Philosophy, Bonn and the National Parliamentary Library of Georgia.