The History of National Parliamentary Library of Georgia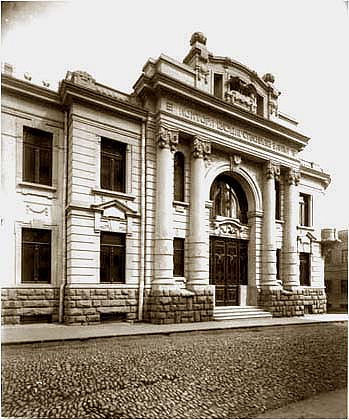 The history of the National Parliamentary Library of Georgia begins from 1846 when Tbilisi Public Library was founded by the Office of Governor General. In 1848 the Public Library received the collections of Private Associated Library founded by Dimitri Kipiani, a famous public figure.
By 1859 the collections of the Public Library had increased up to 13.260 volumes and contained materials in 19 different languages. In 1851 a new building was built as the Library collection kept growing. In 1852 the Library was granted the right to receive two free copies of all publications printed in Caucasus. In 1868 Tbilisi Public Library and the Caucasus Museum were merged, and in 1913 Tbilisi Public Library was named the Scientific Library of the Caucasus Museum.
In 1914 the library was closed due to the construction of a new building.
In 1923, the Library was named the State Public Library of Georgia. In 1937 the Library obtained the collections of the library of the Society for Dissemination of Literacy among Georgians, which was functioning in 1880-1927, and this collection became the main national bibliography of the Library.
From 1955 the Library was functioning under the name of State Republic Library; in 1990 it was named National Library of Georgia. From 25 December 1996 it was named the National Parliamentary Library of Georgia (NPLG). Since 1991 the NPLG is a member of International Federation of Library Associations (IFLA).