From 1 November to 1 December, the digital library of the Ebsco and it's newest collections are available to the National Library users.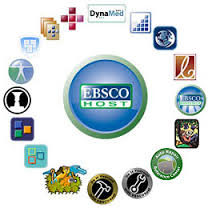 Academic Search Elite designed to meet every academic researcher's needs, Academic Search Elite provides access to acclaimed full-text scholarly journals and magazines.
Content Includes
Nearly 1,600 active full-text journals and magazines
More than 1,300 active full-text peer-reviewed journals
More than 670 active full-text peer-reviewed journals with no embargo
More than 1,100 active full-text journals indexed in Web of Science or Scopus
Topical Video Content
Academic Search Elite offers access to video content from the Associated Press, the world's leading news agency. Videos relevant to the search terms will appear in a carousel in the result list. With 5
footage from 1930 to the present and updated monthly, this collection of more than 67,000 videos covers a wide variety of topics.
eBook Academic Collection - This growing subscription package contains a large selection of multidisciplinary e-books representing a broad range of academic subjects. The breadth of information available through this package ensures that students and scholars will have access to information relevant to their research needs. Offering more than 160,000 e-books, this collection includes titles from leading university presses such as Oxford University Press, MIT Press, State University of New York Press, Cambridge University Press, University of California Press, McGill-Queen's University Press, Harvard University Press and many others. Additional academic publishers include Elsevier, Ashgate Publishing, Taylor & Francis, Sage Publications and John Wiley & Sons.
Subject Coverage Includes:
Art
Business and economics
Education
Language arts and discipline
Literary criticism
Medical
Performing arts
Philosophy
Poetry
Political science
Religion
Social science
Technology and engineering
Other academic fields
EBSCO Discovery Service TM + Full Text Finder (FTF) is a high-tech and convenient single search window and database that helps in automating all library processes and integrating all processes into one search. The basic index of EDS (the basic index of EDS) is a content-media provider that provides metadata for nearly 50,000 journals, more than 6 million books, more than 100 million newspaper articles, more than 400,000 conference proceedings and hundreds of thousands of additional sources of information from various sources. Therefore, setting up the EBSCO Discovery Service takes time.
Many publishers such as Elsevier, Wiley Blackwell, Springer Science & Business Media, Taylor & Francis, Sage Publications University of California Press, MIT Press, Harvard University Press, Brill Academic Publishers; Taylor & Francis Ltd; Sage Publications, Ltd. and John Wiley & Sons, Inc. and many other provided access to information contained in databases through EBSCO Discovery Service 6
TM (EDS). For example, EBSCO and Elsevier, Inspec have signed an agreement that allows customers to access the content of the Scopus database through a single search window of EBSCO Discovery Service TM.
The deepest and widest indexing than any other similar system.
- Full metadata from best sources
- Full text search
- Excellent relationships and licenses with academic publishers
- Fast, easy access to the library full-text array (electronic and paper)
- Magazines, newspapers, books, special collections, library catalog, etc.
EBSCO was founded in 1944 and later became International Library Company providing libraries with modern literature. EBSCO databases are available to everyone everywhere.
For more information and access please ask at the Marjory and Oliver Wardrops Anglo-American Reading Room.